We originally founded In the Wee hours back in 1997, mostly to promote our incredibly popular, rapid-fire word game Thinking is Drinking®. In fact, our first home served as a place to turn to, late at night, or early in the morning, just to hang out, to explore, and discover.
Our very first commercial campaign in 2001 featured kids attempting to apply some rather puzzling facts to their everyday lives, often to humorous effect, for the New Jersey State Aquarium. That television campaign landed us three ADDY's, including Best of Video for "Breathe", and we've been winning awards for our work ever since.
Centered on high creative standards, low overhead, and multifaceted talent, the next iteration of our company went on to produce first-rate narrative projects, collaborating with fresh, up-and-coming talent, as well as compelling ad campaigns for various creative shops across the country, often serving as the entire in-house production department at smaller ad agencies. Projects ranged from a single-day shoot with Ryan Seacrest for Coca-Cola and a trip to Germany to shoot Roger Federer for Wilson to an extraordinary nine-day shoot with a cast of hundreds for Transamerica and a week-long trip from New York to New Bedford, Massachusetts, to launch Joseph Abboud for Men's Wearhouse.
Over the years, we've parlayed our individual expertise and collective experience into a reputation for crafting outstanding work in film, television, and digital media, with the inherent story always the primary driving force. Maintaining the same core values and guiding principles, we've since grown into a full-service creative production company able to handle everything from analytics, strategy, and creative development through production, translations, and final delivery.
While the competition in this industry is downright fierce, In the Wee hours distinguishes itself from the myriad of other companies with its deep-rooted and overarching focus on quality visual storytelling. As seasoned advertising professionals and passionate indie filmmakers, what we bring to the table are the industry connections and global resources to fashion high-end, award-winning content across any and all media platforms.
Having been in business for 25 years and counting, we have steadily become a trusted, cinematic, boutique brand recognized for our strict attention to detail, high production values, and unique craftsmanship.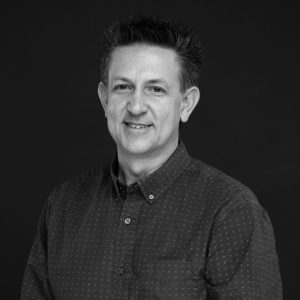 Dan Hertzog graduated from the USC School of Cinematic Arts in May 1991 with a BA in Cinema-Television Production. From there, he rapidly worked his way up from a production assistant in LA to an ad agency producer in New York City. It was at his first staff job with Ogilvy & Mather in New York that he also made a name for himself as a director/dp, shooting first-rate test spots for next to no money.
He moved back to Los Angeles in January 1996 only to find himself crisscrossing the country countless times to freelance at a handful of ad agencies, including FCB, Bates USA, Grey, and Ogilvy. While continuing to produce tv commercials, he also found work shooting and directing spots through his production company, In the Wee hours.
Then, after more than ten years in the ad industry, Dan returned to the world-renowned AFI Conservatory to immerse himself in the study of more narrative, visual storytelling. He went on to receive his MFA in Cinematography from the American Film Institute in December 2004. His AFI thesis film, THE PASSAGE OF MRS. CALABASH, was later honored for Artistic Achievement in Cinematography at the 2006 Emerging Cinematographer Awards.
After graduating, Dan continued to occasionally freelance as a senior and then executive producer at Ogilvy & Mather in LA. His many years of hands-on experience in both production and post-production eventually led to stints consulting for ad agencies interested in building out their in-house production capabilities; shooting and directing tv commercials and web content for numerous brands along the way.
Passionate about visual storytelling, he continued to seek out opportunities to further his ventures in more narrative work. In 2014, Dan traveled to Indonesia to lens the dramatic short EARTHBOUND for writer/director Robin Shou. He was recognized again by the International Cinematographers Guild for his work on that collaboration at the 2016 Emerging Cinematographer Awards.
Some of his more recent work includes the latest tv spots for Empower, the 1950s family drama LIFE IN KODACHROME, and the international drama DREAMS OF STARLIGHT.
Ganna sanjperenlei
Producer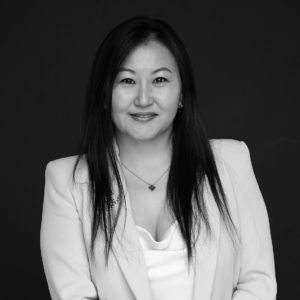 Ganna Sanjperenlei was born and raised in Ulaanbaatar, Mongolia. She is the youngest of five children and one of the hardest working in her family. Growing up, she juggled scrubbing the floor, cleaning the house, and cooking food for her siblings along with studying, doing late-night homework, and getting good grades in school. Yet, this grueling childhood helped her to become very efficient, industrious, and resourceful – traits that would prove beneficial to her career later in life.
Ganna went on to attend Gazarchin University in Ulaanbaatar and, after completing an internship at Walt Disney World in Orlando, Florida, graduated with a BA in Tourism Management. She continued helping her family until she decided to move to the United States in her early twenties for a more successful life.
Relocating to Orlando, she started working at the Marriott on the famed International Drive. Once she had kids, the skills from her childhood began to pay off. Ganna planned birthday parties for children of all ages, baby showers for close friends, and many get-togethers and holiday feasts for her family. Her outstanding attention to detail, creativity, and organizing skills made her an impressive event planner.
In 2005, Ganna started exporting dry goods from Miami to Mongolia, one of the few people doing that type of business to Mongolia at the time. These American products were sold in her sister's convenience store in Ulaanbaatar. In 2008, the family business moved operations to the West coast where Ganna expanded their offerings, shipping home goods and high-end, luxury cars overseas. In the ensuing years, she has become an expert in ocean freight logistics, customs brokerage, and supply chain management.
Ganna then met filmmaker Dan Hertzog in 2012 and soon began applying her skill set as a producer at In the Wee hours. Once married, they began working as a team to produce numerous commercials and proof of concept films, including the award-winning It's On Us "Illogical" PSA campaign and preview scene from the upcoming DREAMS OF STARLIGHT.
In 2020, she expanded her education at the UCLA School of Theater, Film & Television with the Professional Program in Producing. Now concluded, she looks forward to tackling more narrative projects.
Edmund C. Short is a Yorkshire-born British actor based in Kent, England. A self-trained actor, he has 13 years of professional industry experience ranging from various film and television appearances to global commercials and music videos.
He appeared in the award-winning drama, BELLE, directed by Amma Asante; the Lionsgate film, A ROYAL NIGHT OUT; and the Polish war film, BELOW THE SURFACE, to be released later this year. He has starred in two other independent feature films that have yet to be released.
Edmund recently played a role in Ridley Scott's THE TERROR broadcast on BBC, along with British shows EASTENDERS, CALL THE MIDWIFE, REV, and WHITE GOLD to add to his credits. He is also a voice actor with numerous roles in commercials, animations, and video games.
Kendal Brenneman
(audrey)
Kendal Brenneman is a Pennsylvania native, born and raised in Lancaster County. As a teen, Kendal was inspired to act by seeing Olivia Hussey in Franco Zeffirelli's ROMEO AND JULIET. At age 18, she packed up a car and headed west to Hollywood where she lived for many years pursuing acting. There, she also began her entrepreneurial efforts to build up an online income before relocating to France, where she produced two short films which were screened back in Los Angeles at the 168 Hour Film Festival, one of which was nominated for eight awards.
While alternating between France and the US, Kendal gained a number of followers on Instagram by recreating old Hollywood photographs. The most popular – and some of her favorites – turned out to be of Audrey Hepburn, another one of her acting idols.
Kendal shares her love of vintage fashion and sustainable lifestyle through a growing YouTube channel. Through this channel she also began The Lost Diary Project, which involves "rescuing" antique diaries from eBay, digitizing them, reading from them, and trying to trace the descendants in order to reunite them with the diaries.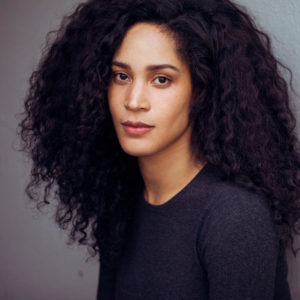 Géraldine Lavie was born and raised in France by Caribbean parents who gave her a passion for the arts through their cultures and comic books. She was very shy as a child but had a great imagination and loved to draw and write. Thanks to her imagination, she was able to come out of her shell – like the heroes of her comics – and share her stories and creations by performing them to her classmates and family.
When Géraldine showed a real interest and talent for dancing and playing characters, her mother showed her movies with actors of color (Denzel Washington, Angela Basset, or Selma Hayek) to encourage her to develop her passion. Discovering the worlds of FAME and FLASHDANCE inspired Géraldine to want to become an actress.
After graduating from art school, she worked as a graphic designer, but her love for cinema never left her. One year later, she left her job and travelled to South Korea to write her first script. Returning to France a few months later, she submitted her work to an international screenplay competition and placed 3rd, winning a grant to make her movie. That is when she realized that she wanted to be in front of the camera rather than behind it.
After her first acting experience, she took acting classes in drama schools in both Paris and London. She has since appeared in a number of series and movies.